Complimentary Nursing Facility Services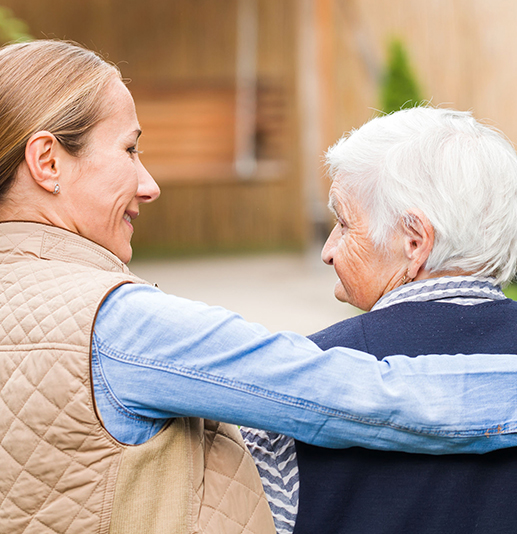 How Elder Advantage Can Help Your Facility
At Elder Advantage, we have many years of experience in the Medicaid programs of several different states. We can not only assist your residents in obtaining all of the benefits that they may be eligible to receive (including Veterans Benefits), but we can also help you to avoid common pitfalls of the Medicaid process.
Screenings of residents, at no cost to you
By having our professionals conduct screenings of your new admission residents as they arrive, we can ensure they are eligible for the benefits that will ultimately pay for their care at your facility AND help them to preserve assets to pay for extra "quality of life" items as possible.
Happy residents mean happier resident families
Plus, when we remove the strain of the Medicaid application process from your business office, everyone is happier. Your Business Office Manager already has enough to do.
After all, we're all on the same team here
The ultimate goal for both Nursing Home personnel and the Elder Advantage team is to get Medicaid cases approved as quickly as possible, streamlining the collection process once a Medicaid recipient is placed in your facility.
Case File Management Made Simple
Our online case management system helps Nursing Home Facilitators cut through the clutter by allowing you to log into a central hub that compiles all notices and important legal documents for each resident into their own file and centralizes all of those individual case files in one convenient location online.
Getting set up in our case file management system is quick and simple. All we need is contact information for the key staff members you want to be enrolled in the system, a quick tutorial, and you're ready to get started importing your clients into our system.
We can then give you online access to all communications between Elder Advantage and Medicaid throughout the application process so you will stay up to date on the status.
The result is online access to Medicaid notices and case status summaries in real time so that you are never unaware of the status of the case. All without breaching confidentiality.
The time-saving aspect and hassle elimination are priceless, but we offer the service at no cost to Nursing Home Facilitators.
Working with Nicole has eliminated so much frustration for us in knowing how to do the most for our Mother.
Ethel Jagoe
Nicole Hawkins and her staff provide knowledgeable and courteous guidance through the bureaucratic maze of these government agencies.
Richard L. Baxter
For your own "sanity" the Elder Advantage team can and will help you through the Medicare/Medicaid process. Our family can finally see light at the end of the tunnel.
Debi Stinnett
The VA money has meant he could live in a pleasant and safe assisted living apartment...Thank you!
Margaret B., daughter of Joe B (WWII Vet)